It looks like the OpenPandora Team have done it and it look fab. Congratulations !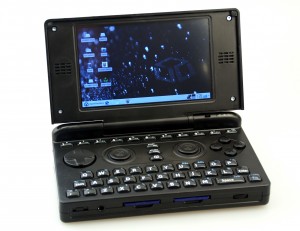 What?.. You have never heard of it. Shame on you! Maybe you should click on the link and see out what these amazing guys have achieved.
I remember pre-ordering one of these back in 2008… September/October I think it was. I have kept quiet ever since. Occasionally seeing how they are progressing and never doubting they will get there in the end.
Now I'm all  excited again. It may not be here for Christmas but it looks like it will arrive soon.